XOS Chameleon 2.3 Rom For MT6580 [Android 7.0]
XOS Chameleon 2.3 Rom For MT6580 [Android 7.0]
This is a rom ported to MT6580
XOS Chameleon 2.3 Rom For MT6580 [Android 7.0]
ROM INFORMATION
| | |
| --- | --- |
| Rom Name | XOS Chameleon |
| Based On | AOSP |
| Rom OS Version | Android 7.0 Nougat |
| Rom Type | Deodex |
| Status | Unofficial |
| Current Stable Version | Stable |
| Stable Build Date | 2018-02-16 |
| Stock OS Version | Android 7.0.1 (Nougat) |
| Kernel Version | Linux 3.18.35+ |
| Chipset | MT6580 |
| Developer | XOS Team |
| Powered By | XOS Team |
| Supported Language | Multi-Language Supported |
XOS OS Features.
Maybe you have been using many ROMs but you have not tested XOS Rom, then you are missing a lot in your Android phone.
XOS Rom is stock XOS UI from Infinix Mobility or Infinix phones. It comes with many features that you are going to love to check out.
Some of the features are like Power Saving Mode which allows you to save a lot of battery for you.  You can choose many battery setups, you can choose to use your phone for few apps when you are not using your phone and much other battery features.
Finger Print Scanner: We all know that many stock rom doesn't come with fingerprint feature. You will see a very nice rom you can use for your phone but at the end of it, there is no fingerprint option.
I don't think someone can buy a smartphone with a fingerprint scanner and because of using a custom rom, the person won't be able to use fingerprint scanner again, It's odd.
Speed ROM: Hmm, this is most enjoying part, I love speed. No one wants a laggy phone unless you don't like going forward. If you have ever used a laggy phone or phone that comes with maybe a 512MB RAM, then you might not know what am talking about.
This is not for XOS Rom as it is highly optimized for speed and fastness. There are many rom that even when flashed on 3GB RAM phone will still lag due to maybe bugs, Infinix XOS UI is very fast and you will love it.
Style: Are you not a man of style?, Everybody loves classy things. This that makes them different. Infinix XOS UI is packed with things you are going to like.
You might wonder what Chameleon is doing on its logo, its style. You know Chameleon changes style so much, you might want to get that on your smartphone. You gonna love it.
Themes: I am a very big fan of CyanogenMod and now LinegeOS. All I wanted to get from them is the Theme features of the CM Themes. It helps customize and beautify our phone the way we wanted it.
You are going to enjoy that on your phone with the XOS Rom theme features. This is not the CM theme engine but a different theme option from Infinix. It comes with lots of customizations just like CyanogenMod. You gonna love it.
Oher Features of XOS ROM
Based on XOS UI.
Nice looking latest app interface.
Theme features.
Magic lock screen.
Magic Movie.
Multi windows.
Xshare.
Fingerprint.
Xhide.
Xpower.
Xmanager.
Xclub.
Xcloud.
Standby intelligence power saving.
And many more.
Disclaimer.
Flashing a custom ROM to your phone will void your phone warranty, you may experience bugs if rom is not properly ported, Not all rom are in stable mode even if a developer labels it stable.

We are not responsible for bricked devices, dead SD cards, * thermonuclear war, or you getting fired because the alarm app failed. Please, do some research if you have any concerns about features included in this ROM.

Before flashing it! YOU are choosing to make these modifications, and if you point Your finger at us for messing up your device, we will laugh at you.
Ported
MT6580
For Other Phones
MT6580
We will not be held responsible for any brick phone, flash at your own risk.! Follow our Porting Guide to port this rom to your phone.
Make sure you port it correctly to avoid a bug.
XOS Chameleon MT6580 Bugs
Camera Focus.
OTG.
Flashlight Switch
XOS Chameleon MT5680 ROM Credit
XOS Rom Screenshots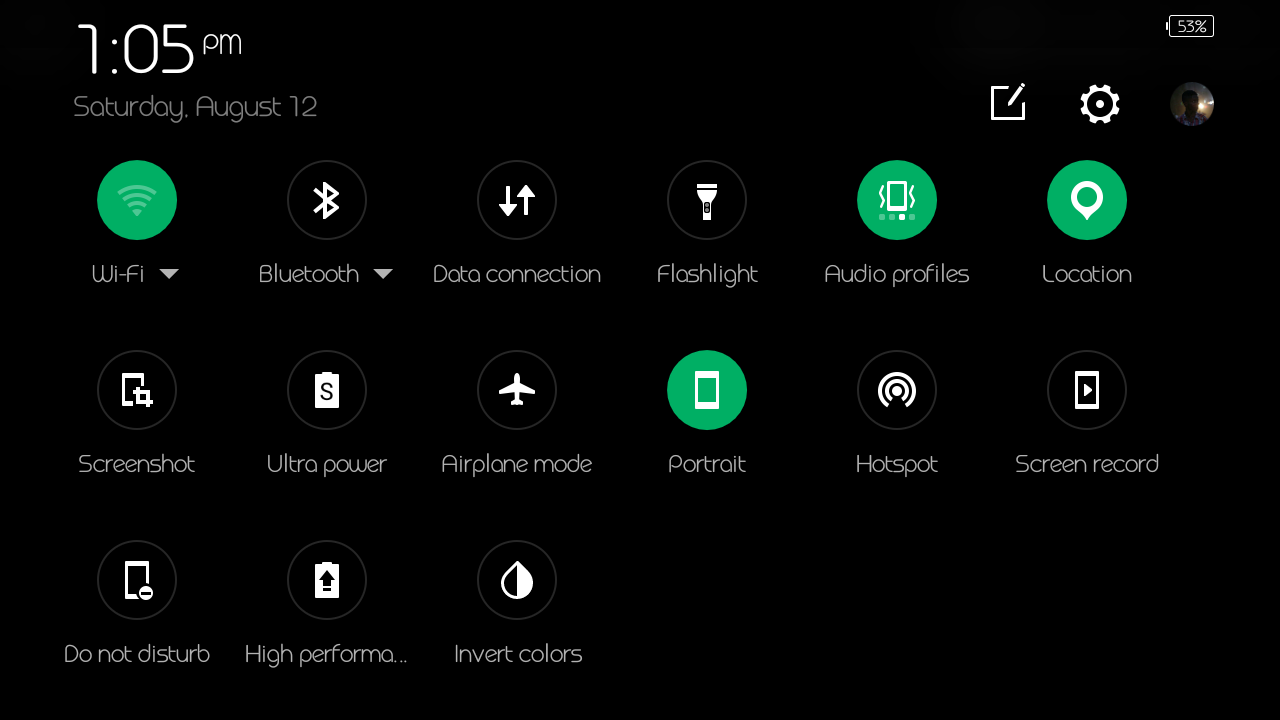 How To Flash
Install custom recovery.
Reboot to recovery
Wipe your data.
System
Cache.
Flash XOS Chameleon 2.3
Flash gapps.
Reboot.
First boot takes up to 10minutes.
Enjoy the new look.